About the Board Clerk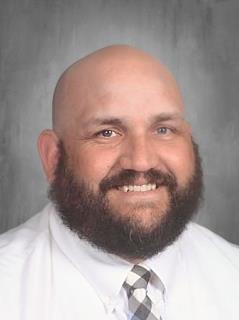 Phone:
Email:
Degrees and Certifications:
Mr.

Bryan D. Rasch

Trustee Area #2

Term of Office: December 2020 through December 2024

Bryan Rasch was born and raised on the east side of Lancaster. The Antelope Valley is all he has known, and he is happy to serve the community that helped raise him. He graduated from Lancaster High School, and he has his Bachelor of Arts degree in Liberal Studies with a Minor in History from Arizona State University. He is working towards attaining his teaching credential at UMass Global. Education is key to being prepared for future opportunities, and his goal is to become a History teacher.

Mr. Rasch is currently a Summer Programs Lead within Learn4Life. He has seen the impact extended learning opportunities have helped students academically, behaviorally, emotionally and socially. Mr. Rasch is focused on helping all students receive an equal and equitable education all year long. He has also worked as a paraeducator for Los Angeles Unified School District. His favorite memories all center on the interactions he had with students and staff on a school campus.

Mr. Rasch is married to an educator, and he is a father to two children; they have attended Tierra Bonita Elementary School and Columbia Elementary School. Mr. Rasch is invested within Eastside Union School District as a parent to students and a voice for all. He has witnessed the marvelous effort and sacrifice of students, staff, families and community members.

Mr. Rasch wants the Eastside Union School District community to know he is here to serve and to support all stakeholders. He understands how each stakeholder is essential in helping our students succeed in all aspects. All our students deserve an equal and equitable education, and he knows that all stakeholders within Eastside Union School District play a major role in providing that to them.