About the Board Vice President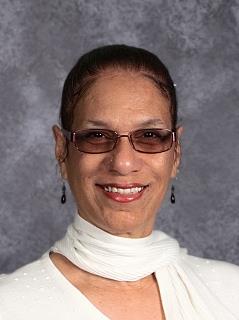 Phone:
Email:
Degrees and Certifications:
Mrs.

Deborah L. Sims

Trustee Area #3
Provisional Appointment
Term of Office: December 2018 through December 2022

Mrs. Deborah Sims and her family has lived in the Antelope Valley (Lancaster) since 2004. She grew up in Michigan and received her education there. Mrs. Sims was awarded a Bachelor of Science degree in Electrical/Electronic Engineering Technology from Wayne State University located in Michigan. A Masters of Arts in Organizational Management from Ashford University, and is currently a PhD candidate at the University of the Rockies.

Mrs. Sims has four children, all of whom have received Bachelors degrees from various universities in California. She is a permanent employee with the Los Angeles County Probation Department as a Deputy Probation Officer.

Mrs. Sims' vision as a Board member of the Eastside Union School District is that all children of EUSD continue to have access to the latest knowledge concerning Science, Technology, Engineering, Art, and Mathematics (STEAM). Also that parents, caregivers, teachers, and educators have the resources they need to assist and teach students as more technology is introduced to society as the students continue their education.

By all of us working together as a team, the Eastside Union School District's students will excel and be among the leaders of our future society.