About the Board Member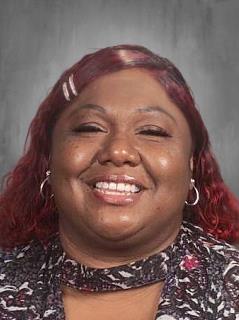 Phone:
Email:
Degrees and Certifications:
Mrs.

Lenzie L. Huffmon

Trustee Area #3
Provisional Appointment
Term of Office: December 2022 through December 2026

Lenzie Huffmon is a native of Los Angeles and Long Beach, California. She relocated to the Antelope Valley in early 2014. Lancaster has become home to her and her 5 children, who have all attended schools in the Eastside Union School District. She recognizes the direction this district has taken in the last several years and is ecstatic to be a part of the continued growth that has been beneficial to the students, parents, and community.

Ms. Huffmon graduated from Woodrow Wilson Classical High School, then went on to attend L.A. Harbor City College and the Maxine Waters Employment Preparation Center in Watts, California. Soon after, she established the nonprofit organization "Helping Hands" that served as a Resource Center for homeless families in the surrounding L.A. Harbor area.

From the early age of 21 yrs. old, Ms. Huffmon has dedicated her life to help save and redirect the lives of at-risk youth and teens being emancipated from the Foster Care system, which she herself was a product of. From this experience she understands the importance of social and emotional learning, and the impact it could have on students' growth and success.

In her journey, she served as the Director of teen programs development for the Boys and girls Club of Long Beach, CA, as well as Teen Center Director at the Palmdale Boys and Girls Club in 2017. She created/facilitated programs that prepared youth with the necessary skills to be positive and productive. Her work of 7 years as a licensed medication technician for adults with mental health disabilities was one of her most humbling and honorable experiences. Ms. Huffmon currently has an at-home child care for children in her family and her grandson with special needs to ensure they receive quality and loving care.

Ms. Huffmon is excited about bringing her experience, passion and light to the Antelope Valley. She hopes that we can collectively be effective in raising enrollment and ensuring that everyone in our district has the necessary tools to be impactful so our students get the education they deserve.